Two days in Kuala Lumpur
---
If you had two days in Kuala Lumpur, what would you do? In this article we will describe how we did it once. Kuala Lumpur as the capital of Malaysia is a very open and diverse city, full of parks and monuments, mix of cultures and ethnicities, and left-hand traffic. Due to the tropical climate, the temperature remains at the same level all year round, and it is also humid and stuffy.
---
There are two big airports in Kuala – KLIA, Kuala Lumpur International Airport, and KLLC, a terminal for low-cost air companies. Both have regular and comfortable bus connections with the city centre. It is also possible to take a high-speed train from KLIA, which is much more expensive than the bus. Buses to and from KLLC run three times more frequently than to KLIA. In fact, there is the third airport – Subang, which used to be the biggest airport before KLIA was built. Now a very limited amount of air carriers operates from this hub.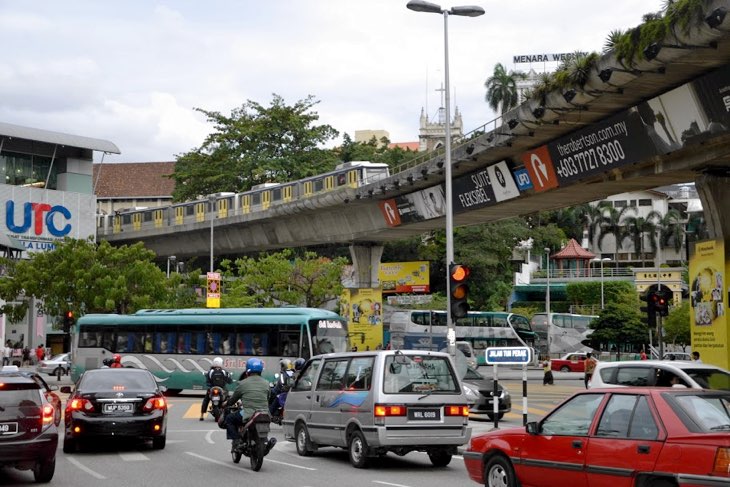 The first thing that is evident when exiting from the metro station KLCC (KL City Centre) is the polluted air. The Malays do not deny their environmental problems, but it is truly upsetting to breathe such polluted air, especially just after returning from the Perhentian Natural Park.
We had two days to see Kuala Lumpur before leaving for Jakarta. Due to the lack of time, we agreed to take a tourist bus to see all the sights. Its best to hop on before Central station since the majority of passengers get on the bus at this stop.
The bus runs in a circle and you can get off at the Petronas stop, Kuala Lumpur Tower (421 metres), Conventional centre, Sri Mahamariamman Temple, Jamek Mosque, or National Palace. Unfortunately, the bus doesn't always make a stop at the National Palace, which is so impressive that by all means it should be visited. In fact, a sightseeing bus tour is not the best way to see everything within a short period of time due to the high-density traffic in Kuala and permanent traffic jams. It is much faster to walk around the city and to visit National Palace separately.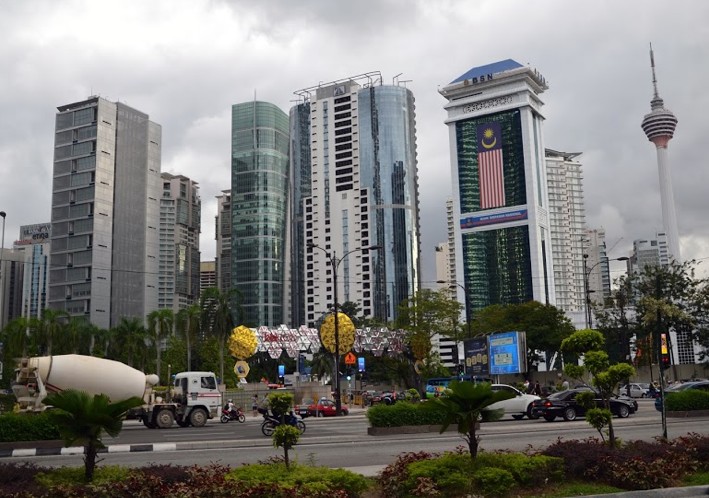 Several parks deserve a special attention: The Lake Gardens, Orchid, Hibiscus, Butterfly and Bird Parks, and the forest reserve "Bukit Nanas". There are also zoos and an aquarium, which can be very useful for trips with children.
Kuala is full of various amusement parks. The most famous are Sunway Lagoon and Berjaya Times Square Theme Park.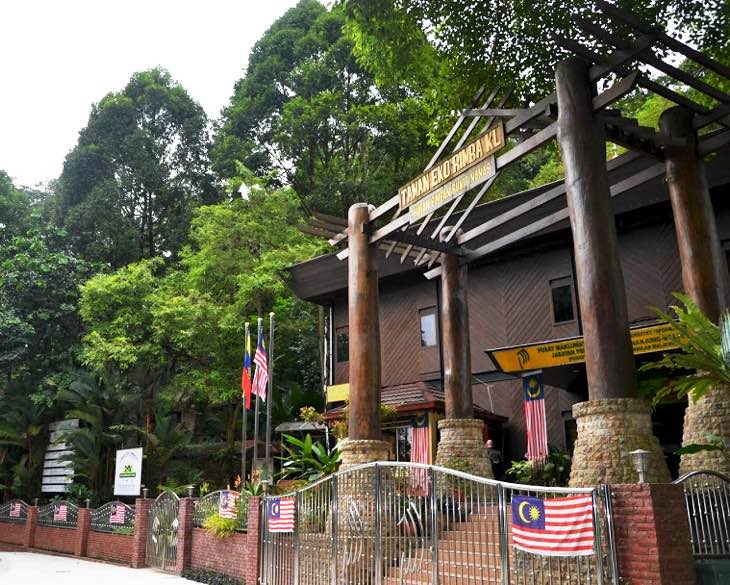 Malaysia is the biggest hub of budget airlines. Air Asia can deliver a tourist from one part of Malaysia to another for 10 dollars. Nothing can be cheaper than traveling across South East Asia thanks to the low-cost flights. This means that from Kuala Lumpur you can travel to any island hidden nearby to sunbathe on the snow-white sandy beach and to swim in the crystal clear sky-blue water.
Nowadays Malaysia is associated with Langkawi, Tioman or Penang. Nevertheless, only a few people know that Malaysia is not limited to these islands. Indeed, there are plenty of isolated paradise islands which travel agents do not sell packages to, with much more beautiful and untouched landscapes, diverse coral reefs, and flora and fauna of unique beauty. At one of these national parks called Perhentian islands we spent magnificent and unforgettable 6 days.
In fact, in Kuala Lumpur, there are not many attractions, besides shopping and food-hunting. The real attractions are out of the city! But this deserves a special post.
---
You make also like
5 reasons for stopover in Shanghai
Do not forget to leave you comment and to subscribe to our YouTube, Instagram, Facebook and Twitter pages.