Little Disneyland in Madrid
---
If you are going to Madrid, your trip would be incomplete without a visit to one special place. It is not Prado Museum, nor Retiro Park. These spots are famous enough and nothing prevents you from paying a visit to them. The place you should not miss is the Madrid Amusement Park (Parque de Atracciones), or simply a little Disneyland in Madrid.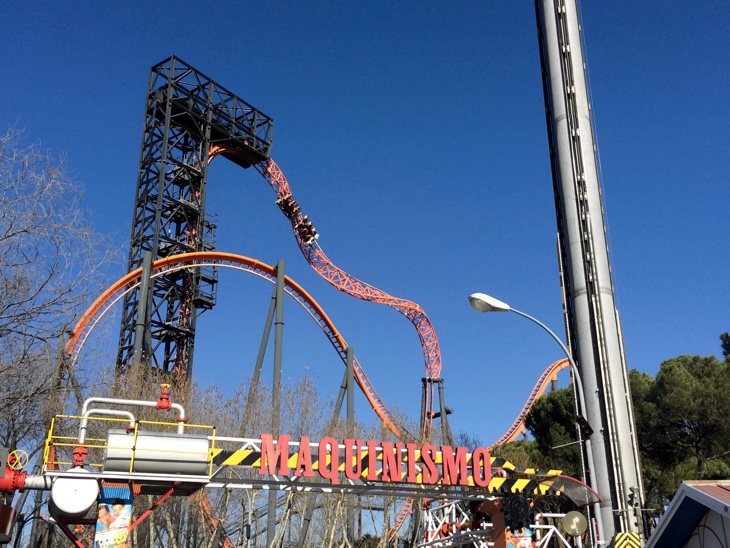 ---
Not everyone knows about this theme park. Most people talk about Disneyland in Paris, but they often forget about the Madrid amusement park or simply do not know about it. You could even say that it's better this way, as the most annoying thing about theme parks – long wait times – does not exist here (or almost does not). Of course, if you go on a sunny weekend in the middle of summer, your chances of finding yourself in a crowded place are much higher. But in any case, the longest wait time you will see there is about one hour – so faster than at Disneyland! Personally, I usually manage to make two rounds of all my favorite rides in one day.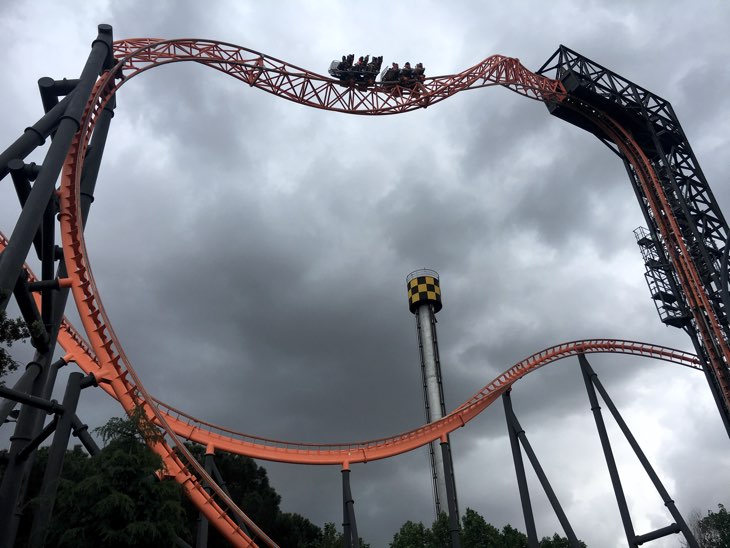 The theme park in Madrid is located not far from the center of the city, just a couple of stops from the Plaza España metro station. The park is situated in the middle of Casa de Campo (one of the biggest parks of Madrid if not the biggest one). You just need to go to the Batán metro station and the entrance is right at the exit of the metro.
The amusement park itself deserves more praise. It has all sorts of attractions, from thrill rides to kids' roller coasters. You should definitely go on the Tornado, Abismo and Tarantula coasters if you want your knees shaking. There are also at least two water coasters that will refresh you on a hot day in Madrid. And for the young ones, there is the whole zone of Nickelodeonland with a full variety of attractions.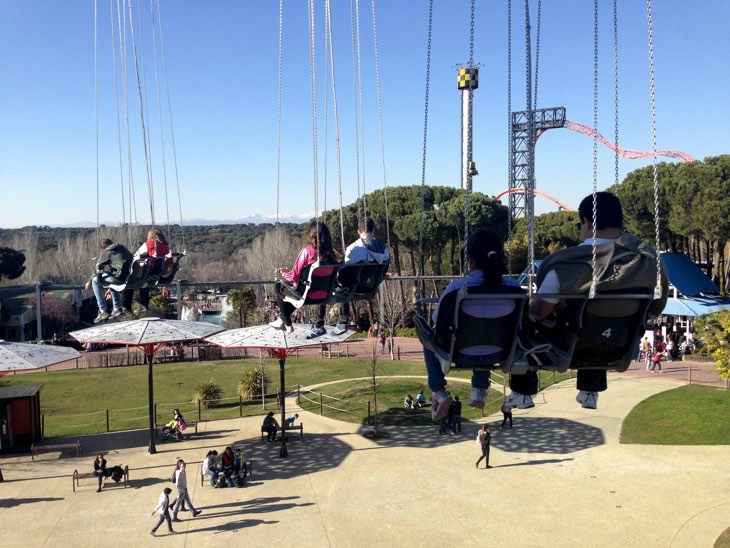 Be aware of some restrictions, such as for pregnant women, people who suffer some heart problems, and people taller than 187 cm. Unfortunately, my brother being 192 cm will never enjoy the ride. Kids should me measured before making a queue as no exceptions will be made if they are shorter than the minimum required.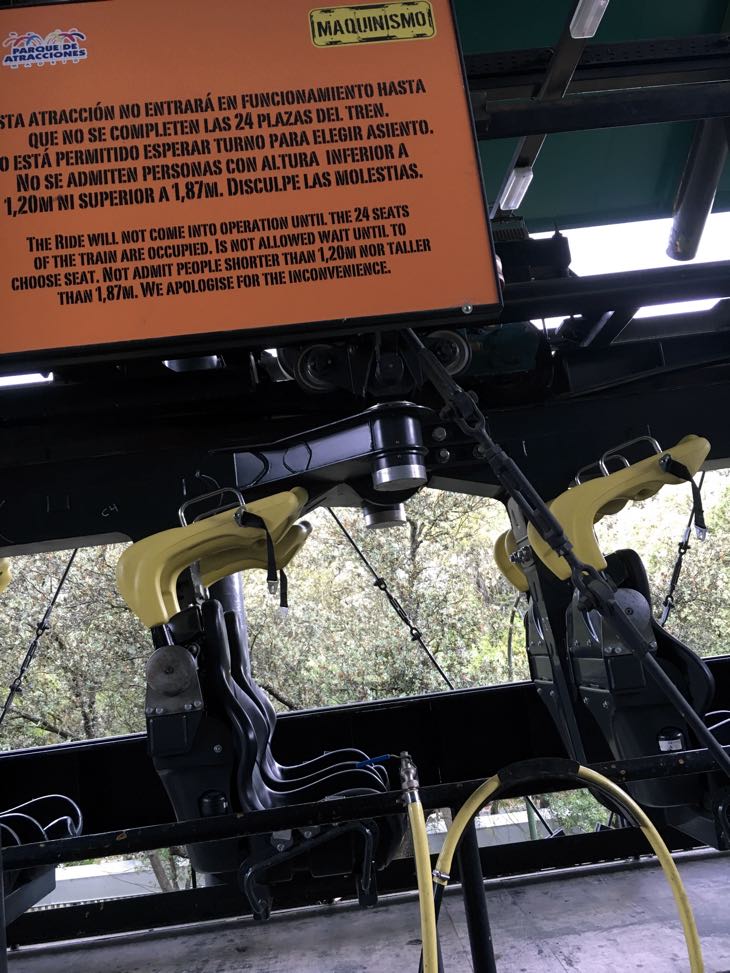 Tired of thrill? Participate in competitions to win stuffed bears or other prizes. Hungry? Take a break and have a hotdog or typical Spanish tapas.
I hope you will like your trip to Madrid and will visit its amusement park. It will be worth time you spend on it. You and your children will enjoy it.
Cheap flights to Madrid you can find here.
Do not forget to leave you comment and to subscribe to our YouTube, Instagram, Facebook and Twitter pages.