Touch the history of Medieval Spain in Albarracin
---
After Las Fallas, about which I wrote earlier, we decided to travel from Valencia to France by car. On the way, we stopped at Albarracin.
---
Most people prefer visiting the big coastal cities of Spain. It is true that Spain attracts tourists with its nice beaches, sunny weather and cheap food. However, one should not underestimate its culture and history.
Situated only 200 kilometres away from Valencia, the small village Albarracin (sp. Albarracín) will capture your attention and take you ten centuries back to medieval times. It is surrounded by picturesque hills and the mountain river Guadalaviar, a majestic fortress and tower, built more than one thousand years ago, and a stone wall on the top of the mountain.
Years ago, Albarracin used to be a Muslim town before it was annexed to the Kingdom of Aragon. It worth saying that the architecture dates from different ages. For example, the tower and the wall were built in the 11th century, and Cathedral El Salvador only in the 16th. The houses are literally hanging from the rocks, and narrow stairways lead up to the city centre.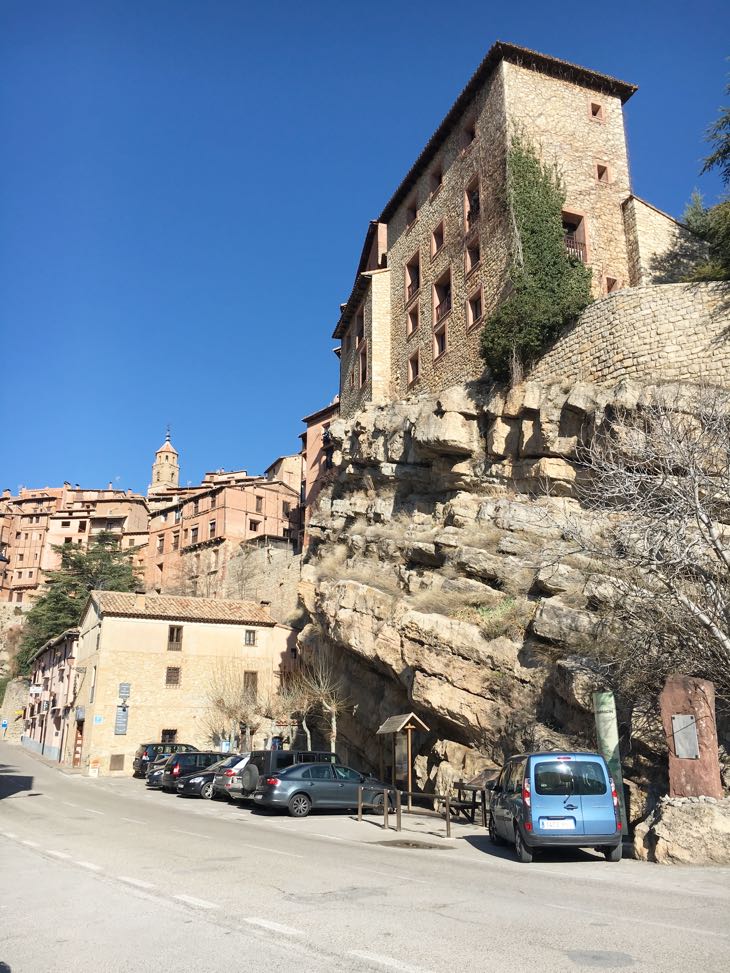 Don't miss the village in the morning, when the square in empty and the wall enchants with its silent charm. What is more, from the top of the hill you will be inspired by the extraordinary view of the village and mountains nearby. Undoubtedly, you need comfortable shoes to climb the mountain as the path is steep and the stones are slippery.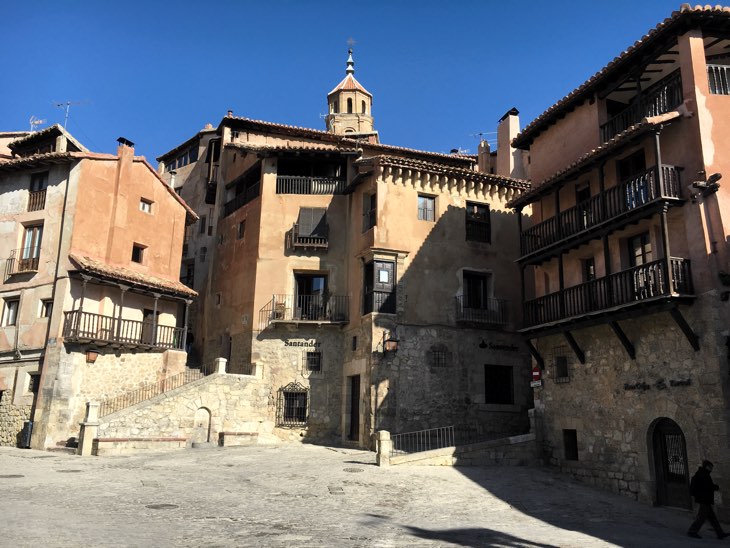 Once you descend from the mountain, have a cup of fragrant coffee at the square, and ask the waiter for a hot bocadillo "para llevar" (take away). A small "jamón" shop is hidden in one of the narrow lanes not far from Plaza Mayor. Here you can try the authentic "jamón" from Teruel – thin slices of air-dried meat. Albarracin is also known for its sheep farms and exceptionally delicious cheese made of fresh sheep milk.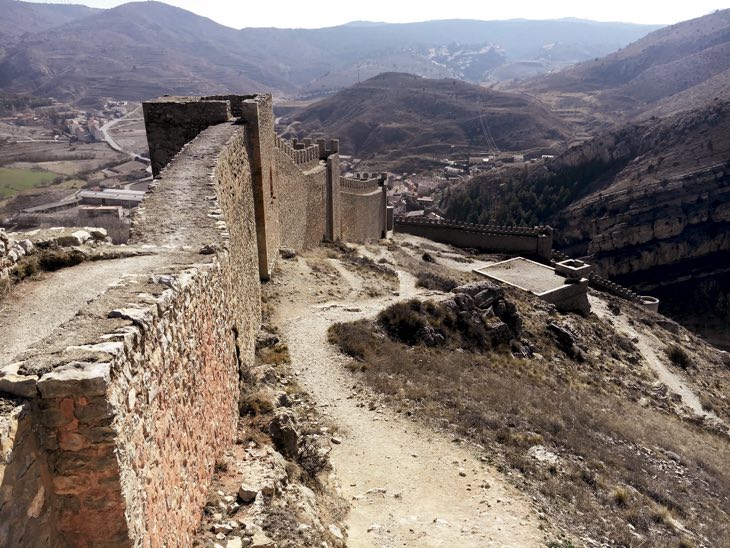 All around you will see grazing sheep and goats, farms, and artisanal shops with homemade products. We purchased some sheep's milk cheese with fragrant herbs at Sierra de Albarracín shop, which has its own farm. We were unable to choose quickly, as the shop offers a wide choice of flavours.
The Albarracin park, where you can breathe with fresh forest air and enjoy the calm noise of the river, is situated a few steps away from the town.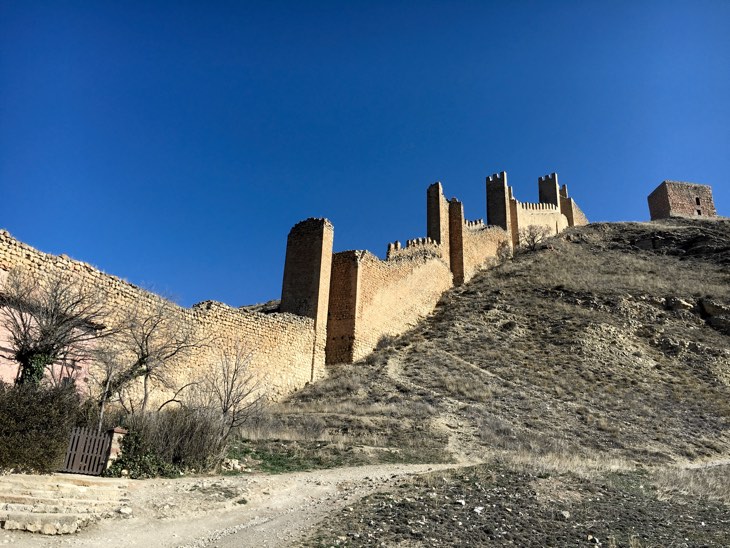 You definitely need to visit the village before it is added to the list of World Heritage sites and attracts a lot of people. The town is so small that it will not be able to accommodate such a big quantity of visitors and will become another Valldemossa.
Do not forget to leave you comment and to subscribe to our YouTube, Instagram, Facebook and Twitter pages.