Transport in Moscow: how to buy tickets in metro, bus and trains
---
Football FIFA World Cup 2018 is almost there. Visitors from all over the world are coming. They can be easily recognized in Moscow underground: they don't listen to music, they are curious about what is happening around them, they are holding a map of the city and trying to understand these weird "inscriptions" in this Slavic language. Most of them will ask about transport in Moscow: is it comfortable enough to travel by metro, how to buy transport cards, what taxi chains are the safest and cheapest. Today we will try to answer your questions.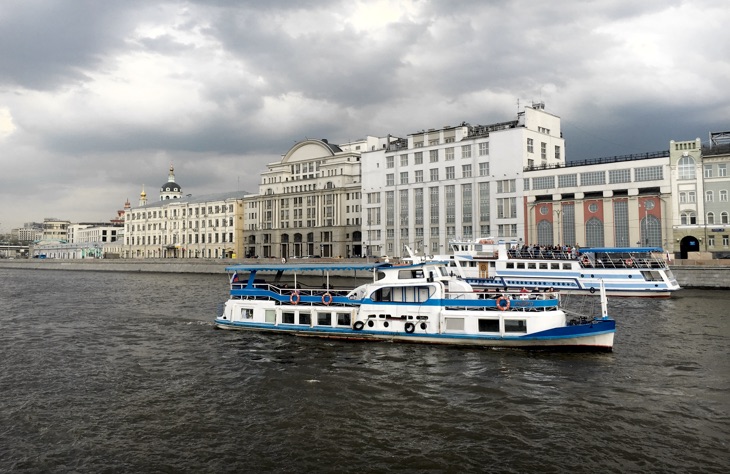 ---
From airport to the city centre in Moscow.
The first thing a visitor from abroad will ask is how to get to the city centre of Moscow from the airport.
There are three main airports in Moscow in three different directions: Domodedovo in the south, Sheremetyevo in the north and Vnukovo in the west.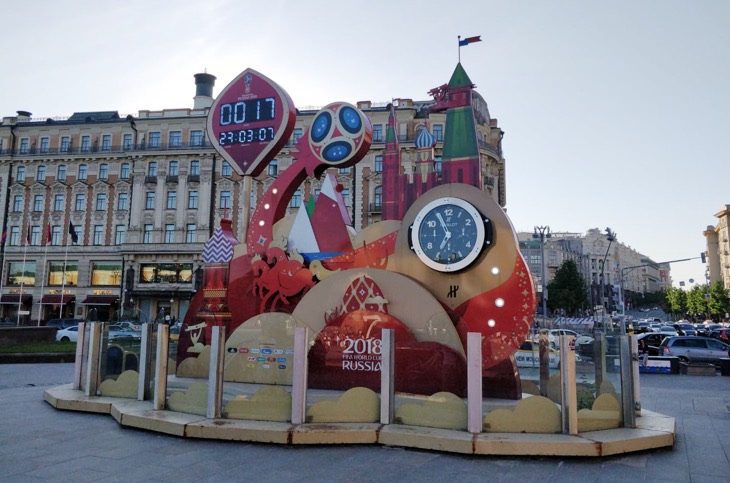 From Domodedovo airport to Moscow.
TRAIN. Your first option is to take a train Aeroexpress. You can catch a train every 30 minutes from 5.15 am to 00.30 am and you will arrive to Paveletskaya metro station (green line). The ride will take you 45 minutes and will cost 420 rubles (6 euros) if you buy online and 7 euros if you buy in the vending machine. Timetable is available here.
BUS. A cheaper option to get to the centre from Domodedovo airport is to take the bus N 308 that runs 24/7. The bus will stop by Domodedovskaya metro station (green line) and will cost you 120 rubles (1.80 euros). More information is available here.
TAXI. The most expensive way to get from Domodedovo Airport to Moscow city centre is to take a taxi. I would strongly recommend to use some useful taxi apps that will take you to the centre for 900-1500 rubles (12-20 euros). There is wifi available in Domodedovo airport, so you will be able to find the best taxi driver for you while you are waiting for passport control in the queue and your luggage to arrive. You can also use this website to book cheap taxi service. Uber and local company YandexTaxi are also available through APP (YandexTaxi will cooperate with Uber during the championship).
I suggest that you ignore intrusive services of illegal taxi drivers who will be waiting for you in the arrival hall ready to get you to the centre for 100 euros with no guarantee of safe trip. The same is true for Sheremetyevo Airport and Vnukovo Airport.
From Sheremetyevo airport to Moscow.
TRAIN. AeroExpress will take you from Sheremetyevo airport to Moscow centre in just 35 minutes from 5 am to 00.30 am. The train arrives to Belorusskaya metro station (green line). The price is the same as for the ride from Domodedovo airport: 500 rubles for a standard ticket and 1000 rubles for business class (almost the same as the taxi).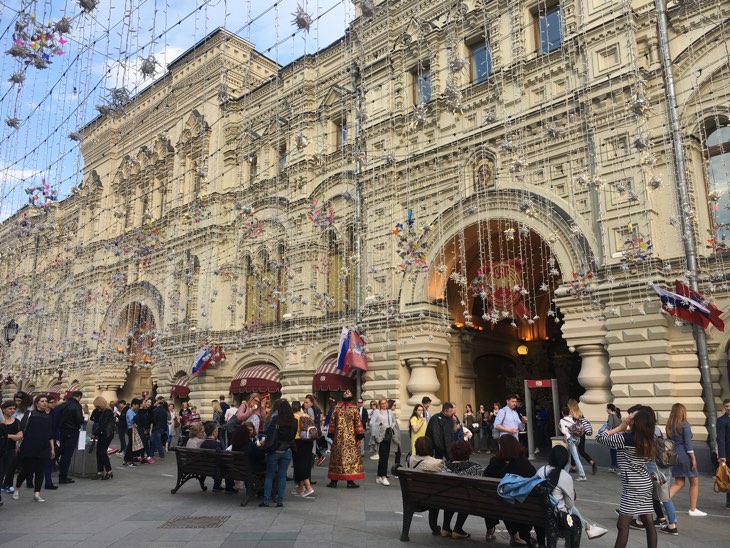 BUS. There are two buses that you can take to get to the nearest metro station. The first one is №851 that goes directly to Rechnoy Vokzal metro station (green line) and runs from 5.37 am toо 0.49 am (wekeends until 0.45 am). The second one will take you to Planernaya metro station (violet line) № 817.  There are also small buses № 949 and 948 correspondently.
TAXI. Taxi from Sheremetyevo airport to Moscow centre will cost you around 1200 rubles depending on your final destination. Refrain from private taxi drivers in the airport. 
From Vnukovo airport to Moscow.
TRAIN. AeroExpress stops at Kievskaya metro station and runs from 6.00 to 00.00 am.  Travel time is around 35-40 minutes. Price for one person – 500 rubles (1000 business class).
BUS. Buses № 611 and 911 will take you to Yugo-Zapadnaya metro station (red line).
TAXI. See Domodedovo airport.
Moscow metro, trams, buses, monorail.
How to use metro in Moscow, what card to buy in metro in Moscow and how to recharge metro card.
Here you will find an updated Moscow metro map.
Unfortunately, the website with prices is not available other than in Russian, so unless you have basic knowledge of Russian this web will be useless for you.
The single ride of "Ediniy/Unity" (ЕДИНЫЙ) tariff will cost 55 rubles (80 cents), 2 rides – 110 rubles, 20 rides – 747 rubles, 40 rides – 1494 rubles and 60 rides for 1765. The ticket is valid for any kind of transport (metro, bus, train, monorail) and is valid for 5 days as of the purchase date.
There is also a no limit card (ЕДИНЫЙ Без лимита поездок) for a day for 218 rubles, for 3 days – 415 rubles, 7 days – 830 rubles, 30 days for 2075 rubles.
You can also buy TROIKA (ТРОЙКА) card.  Every metro ride will cost you 36 rubles. In case you change metro to bus or tram or vice versa you will pay only 20 rubles more. Just refill your card with the amount of money you suppose you will spend and use it whenever you like. There is a deposit of 50 rubles for a plastic card that will be refunded once the card is returned.
Suburban Trains in Moscow.
There is a wide range of directions depending on the town you would like to visit. Most trains leave from "3 railway" metro station Komsomolskaya. Once you are out of the station, you will find Kazanskiy railway station, Yaroslavskiy  railway station and Leningradskiy railway station (from Moscow to Saint Petersburg). Some trains leave from Belorusskaya railway station, Kievskaya railway station, Kurskiy railway station, Paveletskiy railway station, Rizhskiy railway station, Savelovskiy railway station.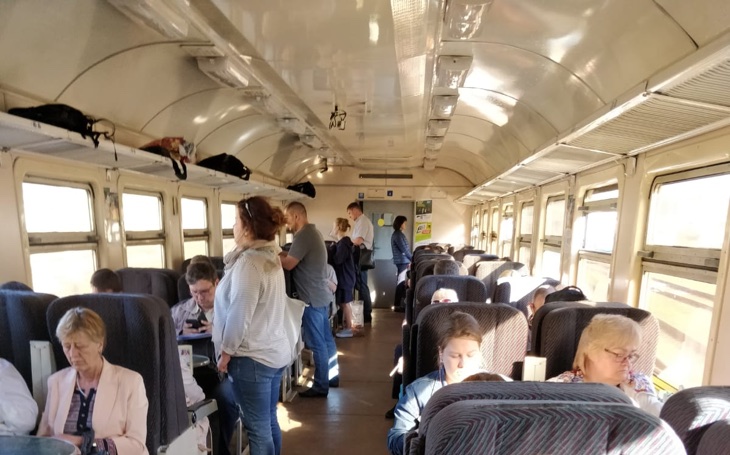 Car sharing in Moscow.
If you have Russian friends or you speak Russian you can use car sharing services, like Delimobil. It is not difficult to use it but in case of any problems you will need to communicate with technical support.
How it works in Moscow: you should register on the website (app) and send your driving license and ID. Once the registration is over, you may enter the App and book a car depending on your location. You will have 5 minutes to get there and some minutes more to check car condition (damages, documents) and report  if any shortages are noticed. You will be charged around 10 cents for a minute.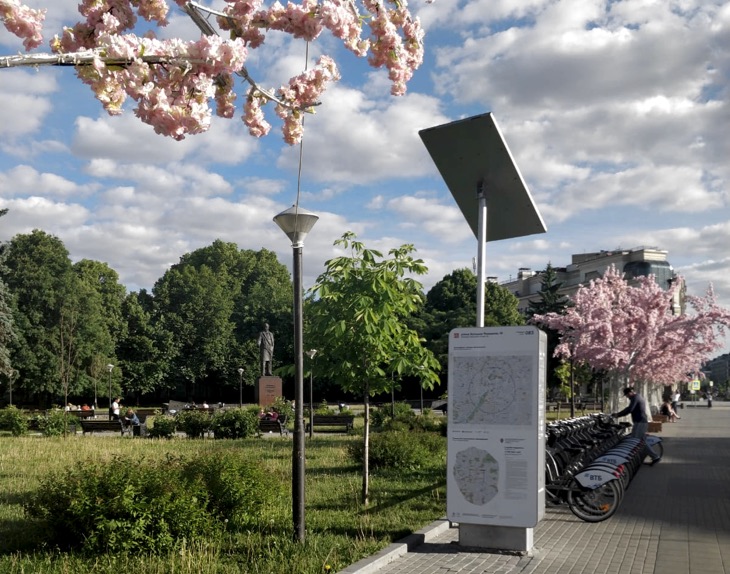 Bicycle rent in Moscow.
It is easy to rent a bike in Moscow. All you need is to be registered on the web, to make a payment online or through terminal and to introduce PIN code on the wheel of the bicycle. 30 minutes are included in the first payment. One day access will cost only 2 euros.
The prices checked on June 10, 2018. We hope that there will be no significant changes.
Hop-on Hop-off bus.
City Sightseeing on hop-on hop-off bus in Moscow will is not cheap and will cost around 25 euros for a day.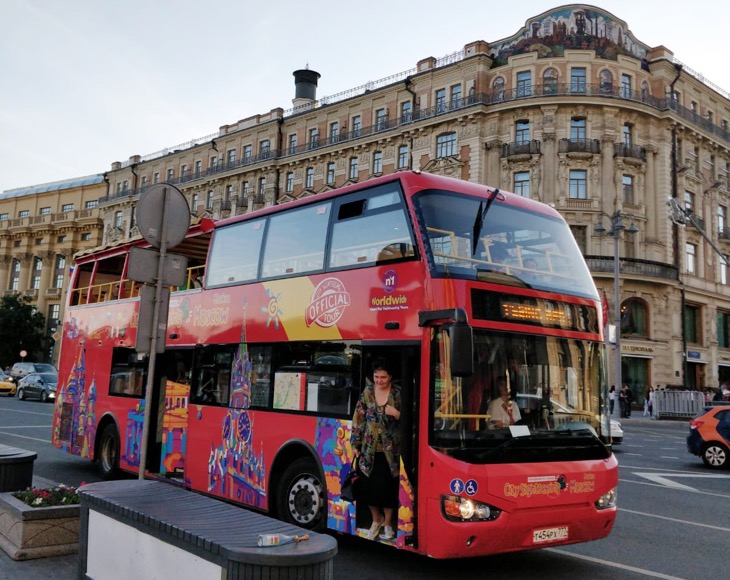 Any questions? Write a comment.
Do not forget to leave you comment and to subscribe to our YouTube, Instagram, Facebook and Twitter pages.