Just a little of summer in Varna
---
It was a spontaneous idea to go to Bulgaria in July and spend a whole weekend there. We immediately bought tickets to Varna, booked a hotel and drew a preliminary plan of our trip. We called named it simply "Just a little of summer in Varna" and, to tell the truth, we were absolutely not ready for this trip.
---
We even bought a map in Varna, and made up all the routes in an improvised manner. This seldom happens to us, mostly when we have a short trip in a small town, or when we do not plan to move around the suburbs.
Tickets.
At that time we still lived in Moscow, and managed to purchase rather cheap tickets flying with the S7 air company. Indeed, flying to Varna was the cheapest and most convenient flight, as we departed early in the morning on Friday, and arrived late in the evening on Sunday.
Transfer.
There are two ways to get to the city center: either by taxi or by bus. It took us about 15 minutes by bus for around 1 euro per person.
Location.



Varna is a coastal town located on the Black Sea seashore with relatively high humidity and 30 degrees above zero in the summer. Nevertheless, we found it comfortable enough both during the daytime and at night. The city beach is municipal and relatively clean, however, the cleanliness of the sea depends on the wind. If it is windy, the seashore will be strewn with seaweed and garbage, if not – the water is clean and clear. We walked alongside the beach to find a seat, because the town is crowded in the high season, and it would be rather complicated to find your place under the heavens. Anyway, we do not recommend sunbathing between 1 PM and 3 PM as it is too hot outside.
Currency.
The national currency is the Bulgarian leva. Avoid exchanging all the money at the airport, since the exchange rate is quite predatory. My advice is to purchase a small amount to get to the city center. In any case be attentive at the exchange point: the commission may be 10-20% of the currency amount, or the rate may differ depending on the amount you wish to sell, i.e. from the one indicated in the sign at the entrance from the actual rate when you have already entered. Stay away from bizarre people on the streets, particularly cyclists, offering to exchange euros on a "mutually beneficial" basis.
Hotel.



As always booking.com was helpful when choosing a hotel. Bulgaria is a relatively inexpensive country with high-quality accommodation. If you are not willing to book the first line hotels, you will pay twice or even three times less and will not be burdened by the walk.
Communication.
It is a very touristic town where you will not suffer any communication problems. Bulgarians do speak English in cafes, restaurants or hotels, even in the streets. You can hear Russian speech as well – a lot of Bulgarians learned Russian at school and still speak it.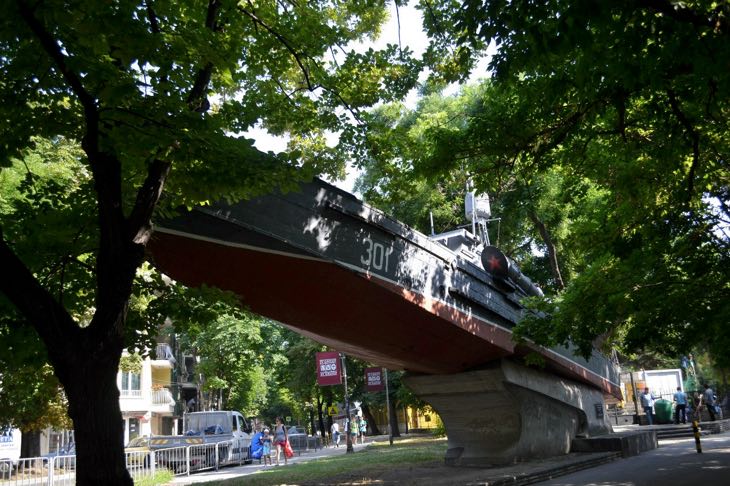 Food.
Bulgaria has a delicious and varied national cuisine. It is absolutely essential to try vegetable shopska salad, chorba and pileshka soups, sarmi (meat wrapped in vine or cabbage leaves), kufte (meat balls) and many other dishes that you will find look good. There are plenty of cheap restaurants and cafes with amazing cuisine which we wanted to return to over and over again. We particularly enjoyed the buffet cafe on Main Street, where we could try every dish and not overeat.
Sightseeing.
As I mentioned above, we did not have any precise plan, so we were usinga tourist attraction map.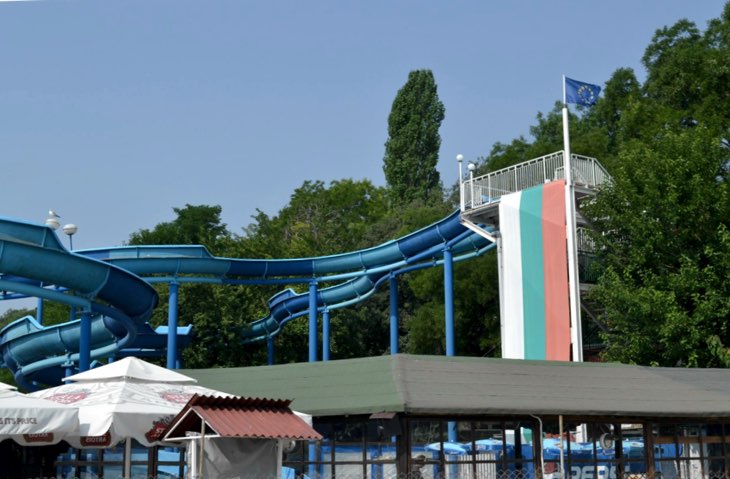 Varna is an incredible town that is distinguished by its picturesque pedestrian street facing Independence Square and opera. Nevertheless, the most notorious architectural monument is Dormition of the Mother of God Cathedral. We were walking in the alley along the beach, admiring the blossoming roses in the morning, practicing archery and watching the evening skateboard show.
We were impressed by the ancient ruins of a Roman bath built almost two thousand years ago, which was unfortunately not well preserved. Varna Archaeological Museum deserves particular attention and is must-see. In general, art lovers will be delighted to find such a variety of museums, such as, the History of Medicine Museum with hundreds of medical herbs, or the Varna Ethnographic Museum. Unfortunately, we did not manage to see the Bulgarian lakes nor take a mud bath, but next time time we visit Bulgaria we'll put them at the top of our list.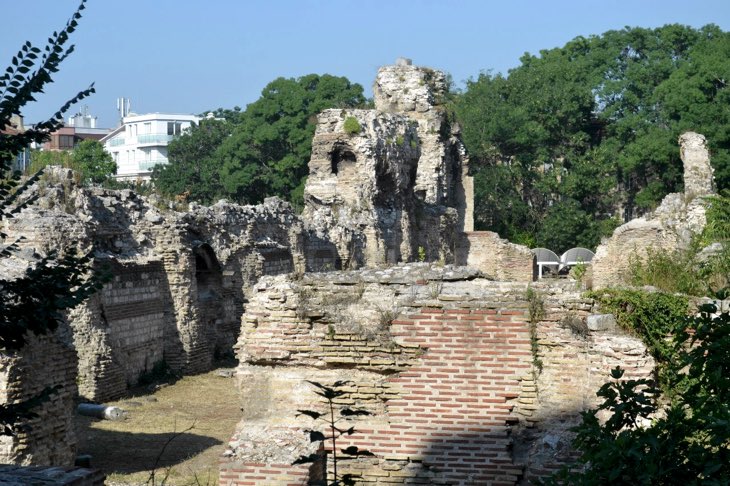 Presents.
On the busy Varna streets, we passed by a lot of small shops offering rose oil, soap, and perfume. This should be no surprise, given that Bulgaria is famous for its rose cultivation, which you can smell in the local parks and gardens. Note that rose oil is rather expensive, so avoid buying it from unknown sources.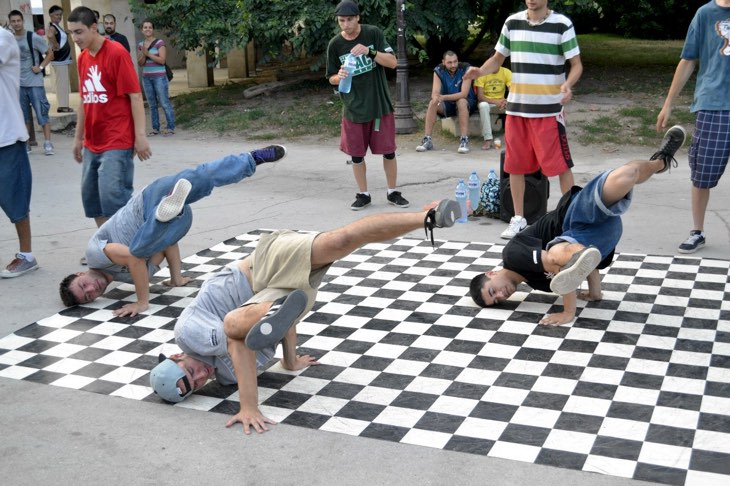 You can also try Bulgarian wine and take some bottles with you. The mild climate creates the perfect conditions for vineyards and roses to grow. The wine is really good, but Slivovitz (plum vodka with a mild sweet scent and fresh taste) is much better. Don't miss it! If you don't drink, then buy yourself a bottle of authentic ayran. We ourselves purchased rose marmalade and some rakija, and treated our family when we got back home.
Do not forget to leave you comment and to subscribe to our YouTube, Instagram, Facebook and Twitter pages.